Product Design Assistance
– 3D Modeling
When we work with our customers, the first step of the process is always to look at your product design. Every job that comes through the door of Precision Metal Manufacturing goes through the 3D modeling and design process. Why? Because anything that we need to cut must have the correct flat-pattern size; and to get that correct size we need to use the software. Our goal is to make the correct part the first time and every time.
We Use SOLIDWORKS®
Whether you come to us with an idea scribbled on a piece of paper – even a napkin sketch, we do that all the time! –  or with your own 3D modeling file, we will use our licensed 3D software to bring your idea to life.
SOLIDWORKS® is the program we use; it's the industry standard in 3D modeling software. This program allows us to manipulate the attributes of your part, enabling us to make the correct part the first time. We can use it to create our own initial design from your sketch or, if you have one, import your own 3D file. If you send us your own  SOLIDWORKS® file, we then go into the design tree to correct any attributes, like bend deductions for example, to fit our tooling. We then create a DXF file that our AKS plasma table can read.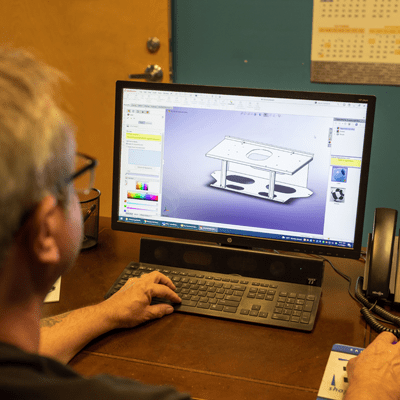 An Investment in Efficiency
Shops our size don't typically use SOLIDWORKS® because it is a premium product. But we believe the investment is worth it because, in our experience, it leads to greater accuracy. That accuracy allows us to make the correct part to the correct specifications the first time…which keeps our jobs on budget and on time. Two things our customers appreciate!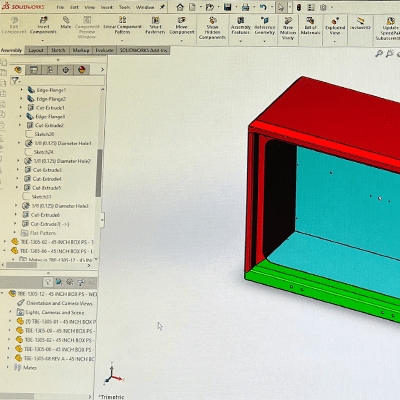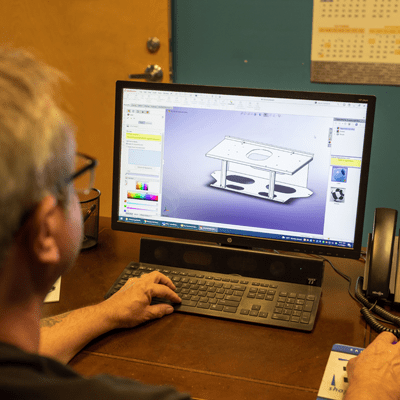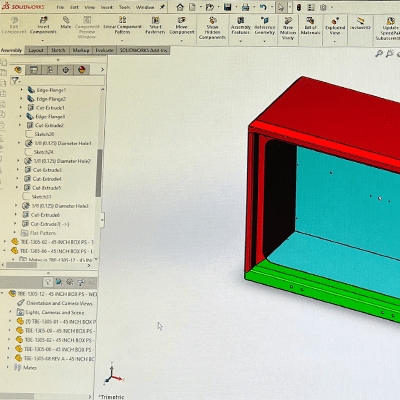 Contact Precision Metal Manufacturing Today
We would love the opportunity to earn your business! If you would like to come into our shop to see how we do business, and to see how we use tools like SOLIDWORKS® to give our customers a better finished product, contact us today. Call 480-987-2466 or email info@azpmm.com to schedule.